*Sigh*
I was finally able to take a breath today after the holiday whirlwind of parties. We went to our last "get together" and we are free to do whatever we want for the rest of our vacation.

On Sunday, we had the Hicks family Christmas gathering. It was at Kat and James' house and it was lots of fun, although many people needed to leave early because of the weather. It snowed about an inch just in the first few hours. Ricky and Rod drove to an empty parking lot and took my car for a spin, just so Ricky could show off our car. Ricky and I received a fish tank for the gift exchange. We also found out that Daniel and Mandy are pregnant!
On Tuesday the 23rd, we had a Buck Christmas gathering at my parents house. That was good too. Grandma Regina made some awesome food, and Judah got some cool toys. Both Ricky and I got some good gifts as well. Harvey, Liz, and Conner were there, as well as Uncle Aaron, Aunt Shannon, and the girls. Grandma Buck, of course, was also there and was thrilled to see Judah. I believe it was the first time she saw him.
Wednesday (Christmas Eve) was the Ochs' Christmas, also at Ricky's parents' house. That was... interesting. Ricky's grandparents saw Judah for the first time. The gift exchange was fun to watch. There were a few good gifts that everyone was fighting over the whole time, and they went around and around several times, which made for some good laughs. Afterwards, they always do their traditional poker game, which is always boring for me. I hate poker, so it's pretty much just a few hours of me waiting around to leave. Daniel and Mandy announced their pregnancy as well.
Christmas Day we rolled out of bed and went to my parents for a traditional Ch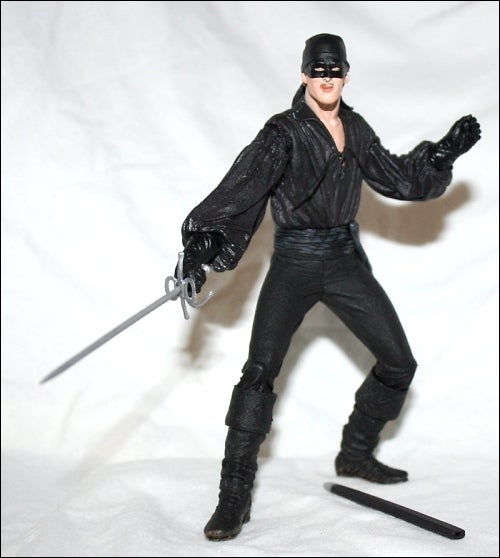 ristmas breakfast. We had my dad's famous biscuits and gravy (mmmmm...) and some baby Dutch boys (aka German pancakes). It was delicious. It was nice to have a small family party with just the gifts to each other. We all made out great over all. Ricky got a Princess Bride action figure. Yeah! I got TONS of great stuff.
My family set off to go see Valkyrie *envious* so Ricky and I trekked back to Sumner yet again. I'm sure it goes without saying, that we have driven waaaay more than we preferred to, but we are kinds stuck with that for the rest of our lives. It was sad to have that feeling "Ugh, I don't want to go there!" but what can you do. It was going to be the last time for awhile, so we'll get some time to recoup. So we got there and had a great time opening up our last round of gifts. We got more AWESOME stuff and had another relaxing, low key, hang out time. Ricky gave me some jewelry, most notable of which is a silver cross necklace, and $300 cash for anything I want! We stayed pretty late because we watched Iron Man. It was James' first time seeing it, and he loved it.
Then today we went to go see Granny D. in Des Moines. We exchanged gifts and had some tea. My dad and brothers also came, so we had fun hanging out and discussing biblical doctrine.
So finally, we are back at home to stay (for awhile). It was another busy busy holiday, but we loved it. We are going to try to lay low for the next week and try to get some relaxation out of this time at home together. Luke is spending the night, so he and Ricky are going to stay up late and have some male bonding time. Meanwhile, I am going to bed early, since there's no vacation from motherhood.